About Us

---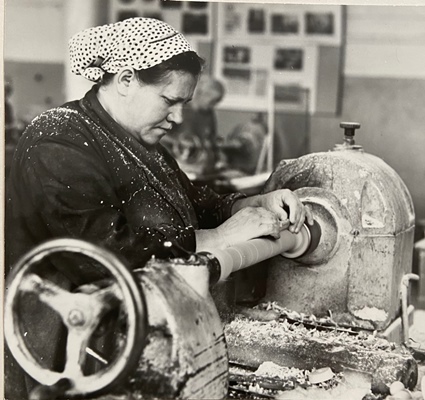 The first nesting doll in Brest appeared in 1953 at the Souvenir Factory and after some time became the main product of the factory. Brest matryoshka dolls were distributed throughout the Soviet Union and far beyond its borders. Turned, polished semi-finished products came from the turning shop to the painting section. During the work of the factory, a special Brest style of painting, a unique form of workpiece, and production technology have been developed. Therefore, we can safely talk about the existence of such a thing as a Brest nesting doll. Brest souvenirs in those years were exported to 17 countries, including Great Britain, France, the USA, and were also in demand among the local population.
After the collapse of the USSR, hard times came at the factory, and in 2020 the Slavyanka Brest Souvenir Factory ceased to exist.
The ViViTrack LLC company took the "baton" so that this heritage would not be lost. The founder of the company, Vladimir Vostrikov, has known nesting dolls since childhood. His mother, Alla Vostrikova, has been painting nesting dolls at a Brest factory for more than 20 years.

Today ViViTrack sells matryoshkas directly to buyers all over the world, and there are almost no countries left where there are no Brest nesting dolls.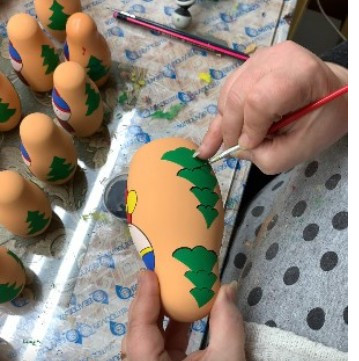 The slogan of the company is "Made with love". When you buy a Brest nesting doll, you invest in the manufacturer and get a small part of the time that the craftsmen spent not only on making, but also on learning their craft - their inspiration, imagination and passion.
The depicted plots and painting techniques are different. At the moment, more than 200 different models of nesting dolls are produced on a variety of topics: National, Animals, Fairy Tales, Cartoons, Creative, Professions. There are also custom-made ones. In addition to traditional and story nesting dolls, you can order personalized nesting dolls on an individual order, for example, as a corporate souvenir or as a wedding gift.
A museum has been created on the territory of Brest in honor of nesting dolls. It contains the majority of original copies.